Why are basketball holiday camps so beneficial? Basketball camps provide players with appropriate basketball skills and training to assist with fundamentals and muscle memory. The added benefit is that children will have fun while they learn creating a positive memories associated with the game which will impact their desire to play and compete.

Basketball holiday camps are the perfect opportunity for children to enhance their skills, either one-on-one and in a team setting. Instructors will focus on vital basketball skills including ball handling, shooting mechanics, speed, agility and critical defensive strategies.
Holiday Camps are great for fundamental Development
Basketball school holiday camps are a critical time for expanding your fundamental development. When we say fundamentals we mean shooting, passing, footwork, defence, speed and agility. Holiday camps provides athletes with a fun way to participate in various drills and game-like situations. Having a variety of simulated game-like situations will help weed out a players weaknesses, building on their overall game.
Camps will allow for repetition of fundamentals which will provide the athlete with muscle memory for said fundamentals..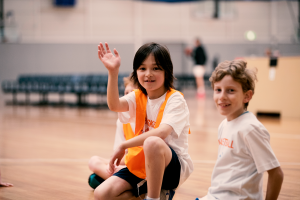 Shooting
Passing
Footwork
Defence
Speed
Agility
Chase Basketball #1 for Basketball Camps
Chase Basketball are the experts in Basketball Camps. With 20 years experience we run professional camps for children throughout Melbourne. We have many venues and various camps to suit any child looking to take advantage of the School Holidays!