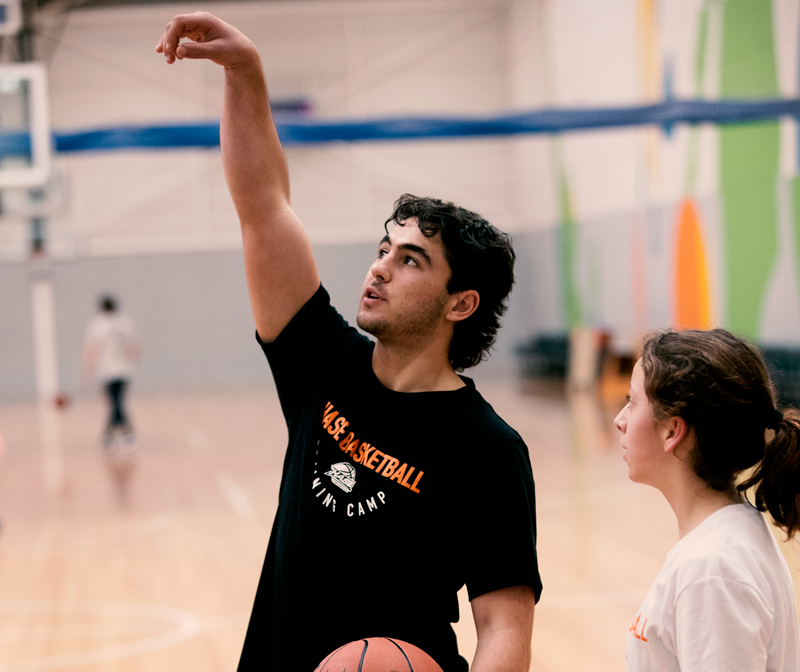 Express 60 Overview
Express 60 (E60) is one hour of efficient, high-level training with committed skills coaches. No more than 6 athletes are at each session to ensure athletes are given individual coaching and feedback on how to work on their game. Shooting technique, ball handling, footwork, finishing at the basket, building strength and fitness are areas that are worked on in each E60 session.
These sessions are for athletes who are wanting to work hard and are committed to improving their game. With sessions only going for 60 minutes, athletes are pushed to get the most out of their time with us with no sitting and quick water breaks.
Boys & Girls welcome

Sessions run for 60 minutes sharp

You can select to participate in 1 or 2 sessions per week

Individual and small groups of no greater than 6 athletes per coach

Dedicated and committed skills development coaches
No sitting and only quick water breaks

Punctuality and discipline are required

Videoing of technique and reports on progress may be provided

Training at a dedicated skills venue located at Albert Park College

Sessions conveniently scheduled between 5pm - 8pm
Express 60 Program Details
Below you'll find answers to the questions we get asked the most about Chase Basketball Express 60 program.